What is Fill Handle in Excel?
Fill Handle is a rectangular control tool in Excel. It activates when you select a specific cell or a cell range. The Fill Handle is used to autofill formulas or patterns in Excel. By default, the Fill Handle is green in color.
Fill Handle Tool
This is what the Fill Handle looks like when you select a single cell.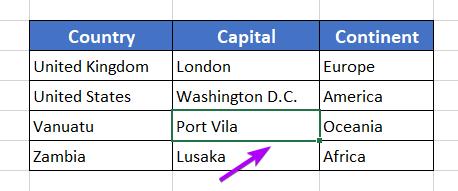 When you select a range of cells, it looks like this: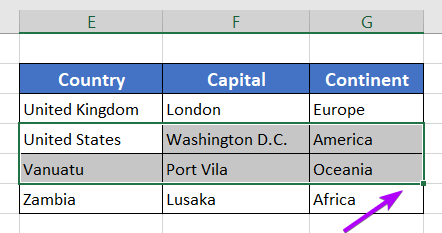 If you hover the cursor on the bottom-right corner of the Fill Handle, the cursor changes to a black plus-like icon.

Characteristics of Fill Handle
After selecting a single cell or a cell range, you will either double-click on the Fill Handle or simply drag it down. Based on types of the data, the Fill Handle changes its role.
1. Fill Handle Fills Down Formulas with Changing Cell Reference
Suppose you have a formula in a cell and you drag down the Fill Handle.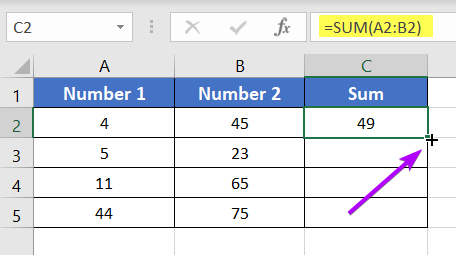 In such a case, the Fill Handle will copy down the formula with changing cell reference. If you don't want the Fill Handle to change the cell reference, you must use an Absolute Cell Reference.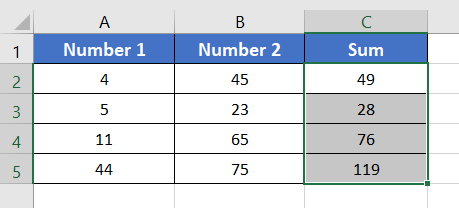 To see the formulas, select the Formulas menu ⋙ Formula Auditing group ⋙ Show Formulas command.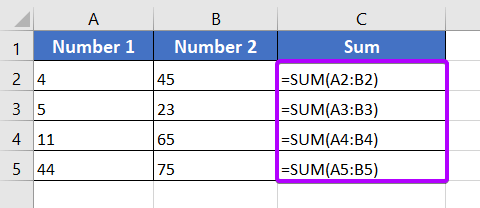 2. Fill Handle Auto-Fills Pattern
The Fill Handle can understand the patterns in a range of cells. However, if you use the Fill Handle to fill down the rest of the cells, it will autofill the cells as per the pattern.
In the following scenario, the Fill Handle auto-fills the range A4:A10 by numbers with an increment of 1.
You can follow the same way to auto-fill dates, times, years, etc.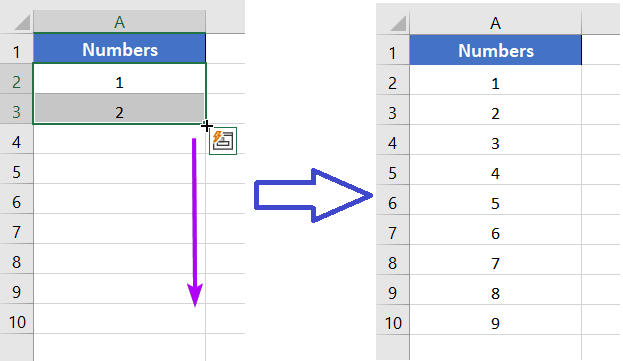 In the case of months or weekdays, you don't need to insert a pattern to autofill. Just insert a month or day in a cell. Then use the Fill Handle to complete the list.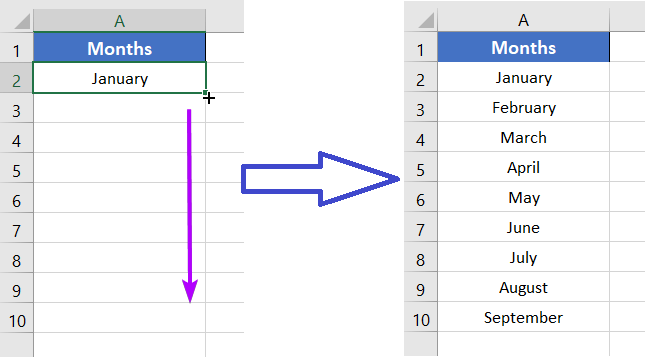 3. Fill Handle Copies Non-Recognizable Patterns
When the Fill Handle doesn't get any pattern, it simply copies the contents of the selected cells.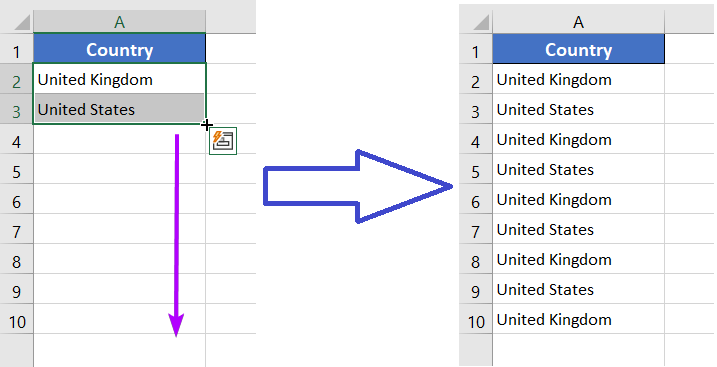 Conclusion
The Fill Handle is an outstanding tool in Excel. It helps save up time by speeding up workflow in Excel. You can use this tool to auto-fill numbers, dates, months, or even copy down cell contents. By the way, to read more Excel-related articles, please visit our Blog page. You won't be disappointed.